COREALIS 8th plenary meeting took place virtually on 31st of March 2021 via GoTomeeting online platform.
COREALIS coordinator gave special attention to the update on the remaining deliverables until the end of the project and highlighted important administrative issues concerning all consortium members.
Elena Krikigianni, project manager at SEAbility made a WP7 status presentation towards highlighting the last pending issues unil the end of the project and focusing on the COREALIS Final Conference.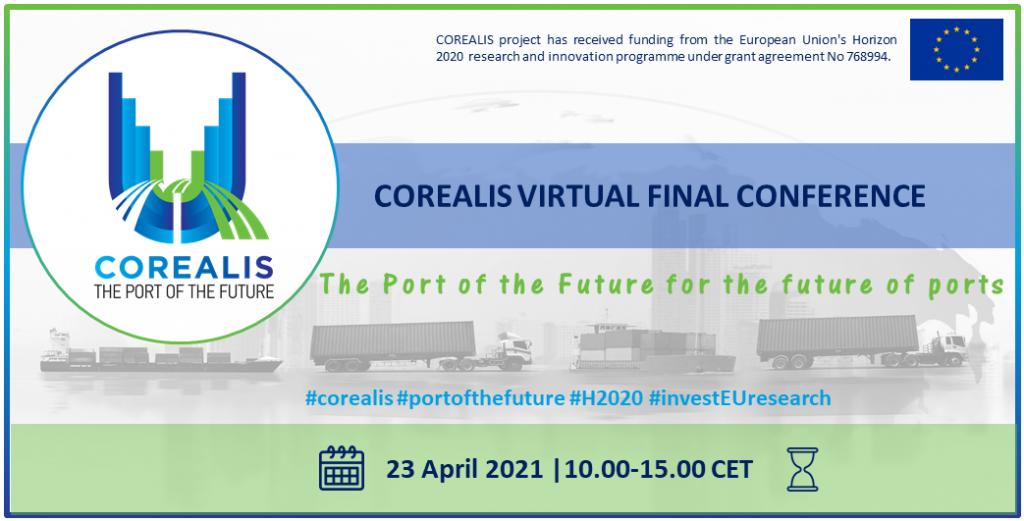 Additional information about the plenary event can be found here.
More info about COREALIS Final Conference can be found here.

This project has received funding from the European Union's Horizon 2020 research and innovation programme under Grant Agreement no 768994. Content reflects only the authors' view and European Commission is not responsible for any use that may be made of the information it contains.